Description: Tesla is recalling 362,000 vehicles due to concerns over its full self-driving (FSD) mode, which may cause speed limit violations and unpredictable maneuvers. Read about the company's challenges and the upcoming investor day.
Introduction: Tesla, the renowned electric vehicle (EV) manufacturer, is facing a significant challenge as it recalls up to 362,000 vehicles due to concerns over its Full Self-Driving (FSD) software. The recall was prompted by worries from federal agencies that the FSD mode may cause vehicles to exceed speed limits and maneuver unpredictably, increasing the risk of accidents. Despite CEO Elon Musk's ambitions for FSD, the company has yet to meet its self-driving goals, leading to heightened scrutiny and investigations by regulatory authorities.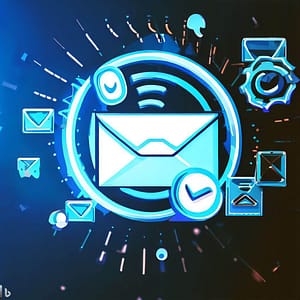 Try totally free email marketing tool ( get response )and upgrade your business now.
Recall Announcement and Investor Day: The recall announcement comes just two weeks before Tesla's highly anticipated March 1st investor day. This timing has drawn even more attention to the situation, especially considering the recent airing of a controversial Super Bowl ad that portrayed a Tesla involved in a concerning accident. These events have put Tesla's FSD technology under the spotlight, raising questions about its safety and effectiveness.
Deferred Revenue and FSD Beta Release: In 2022, Tesla reported deferred revenue of $2.9 billion, mainly driven by its free supercharging programs, internet connectivity offerings, and over-the-air software updates. One notable update was the release of an FSD beta version to all eligible customers in the fourth quarter of 2022. The release aimed to showcase Tesla's advancements in self-driving capabilities, but it has now become a part of the ongoing investigations by the National Highway Traffic Safety Administration (NHTSA).
NHTSA Investigations and Previous Recalls: The NHTSA is currently investigating a total of 830,000 Teslas equipped with driver assistance systems, including Autopilot, after incidents involving crashes with parked emergency vehicles. This is not the first time Tesla's FSD technology has come under scrutiny. In 2022, the company had to recall nearly 54,000 vehicles with FSD Beta software due to concerns about illegal rolling stops. Additionally, the NHTSA opened two new investigations last December into crashes involving Tesla vehicles, including a notable eight-vehicle collision on San Francisco's Bay Bridge.
Elon Musk and Tesla's Path Forward: With investor day approaching, all eyes are on Elon Musk and Tesla as they navigate these latest challenges. The company's reputation and the future of FSD technology are at stake. Musk's ability to address concerns and present a clear path forward during the investor day will be crucial in regaining the public's confidence and securing the trust of regulators.
Conclusion: Tesla's recall of 362,000 vehicles over FSD software concerns has raised significant issues for the company. As investigations continue, Tesla faces the task of addressing regulatory concerns, improving FSD technology, and ensuring the safety of its vehicles. The upcoming investor day presents an opportunity for Elon Musk and his team to communicate their plans for the future of self-driving technology, and the industry will be closely watching their every move.
North Hill Capital Management Wins Auction for Carroll Gardens Site at a Bargain Price