Description: North Hill Capital Management, led by Vlad Shneyder, successfully acquires the prime Carroll Gardens lot at 232-240 Smith Street for $2.6 million in an auction. The property's troubled history and missed opportunities make this purchase a significant turning point. Read more about the long-standing saga of this development.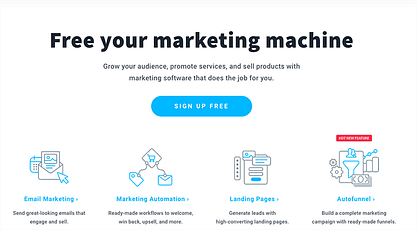 Try totally free email marketing tool ( get response )and upgrade your business now.
Content: A significant chapter in the prolonged narrative of the Carroll Gardens lot, 232-240 Smith Street, has finally concluded. North Hill Capital Management, headed by Vlad Shneyder, emerged victorious in the auction for the property, securing it for a mere $2.6 million after the foreclosure of the previous owner, Louis Greco's Second Development Services. This news was first reported by PincusCo.
The troubles for the property began between 2015 and 2018 when SDS obtained $12 million in loans for the lot. North Hill later consolidated these loans. However, things took a turn for the worse, and the lender found itself in a legal battle against SDS and some of its contractors in 2020. The lawsuit alleged missed loan payments, unsafe construction practices by SDS's partner, and the failure to complete the development on schedule. North Hill eventually won a significant $30.8 million judgment.
Back in 2015, SDS had acquired the site for a total of $6.3 million with grand plans to construct a 15,000-square-foot, three-story retail building exclusively for Crunch Fitness. Unfortunately, both the envisioned gym and the building itself never materialized, leaving Carroll Gardens waiting for a promising development that never arrived.
Interestingly, this was not the first time the developers faced disappointment at 232-240 Smith Street. Prior to SDS's ownership, Claire Palermo Barbuto and Vincent Barbuto's Son Claire Realty held the property since 1980. The lot remained empty following the demolition of a beloved Argentinian restaurant in the mid-2000s.
A series of perpetual stop-work orders, complaints from concerned neighbors, and numerous fines hindered progress on the site after the initial clearing. In 2012, Son Claire Realty revealed its intention to sell the property to a bank, but that plan never came to fruition.
With Alfonso Kimche, a principal at North Hill, signing the paperwork for the firm, the future of the site rests in the hands of those who believe they can finally turn its fortunes around. Both North Hill and SDS declined to comment at the time of publication.
In conclusion, the acquisition of the Carroll Gardens site by North Hill Capital Management marks a pivotal moment in its history, potentially setting the stage for a fresh chapter of development and prosperity. Only time will tell if this newly acquired property will live up to its long-awaited potential and become a significant asset to the Carroll Gardens community.
if you like more about investment, you can click following link
Real Estate News: New York's Housing Developments, Chicago's Transfer Tax Battle, and More