In the world of adrenaline junkies, the search for the next heart-pounding adventure never ends. For Kevin Cassidy, a former Hollywood stuntman, the answer to his career transition came in the form of a franchise that offers American Ninja Warrior courses for youth. Discover the captivating story of Ninja Nation in this week's Small Business Spotlight.
The Heart of Ninja Nation: Energy, Engagement, and Encouragement At the heart of the Ninja Nation franchise lies the philosophy of the 3 E's: Energy, Engagement, and Encouragement. Kevin Cassidy, the proud owner, explains, "Our facility provides a hands-on learning environment that challenges even the most seasoned ninjas while also catering to beginners, making it an optimal experience for everyone."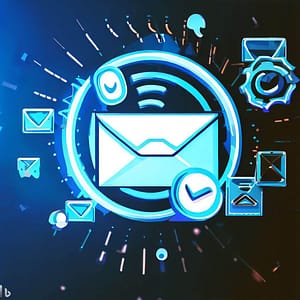 Try totally free email marketing tool ( get response )and upgrade your business now.
A Career Transition Like No Other After an illustrious 18-year career as a Hollywood stuntman, Cassidy embarked on a journey to find a business model that could blend physical and mental challenges for children. He sought an alternative to the cutthroat mentality often seen in mainstream sports. Cassidy's search led him to the world of Ninja and Parkour, and he eventually partnered with Ninja Nation, headquartered in CO, to open their second franchise in Huntersville, North Carolina.
Conquering Challenges and Defying Odds The path to success was not without its hurdles, especially during the pandemic. However, powered by a dedicated staff, an exceptional product, and a loyal community of core members, Ninja Nation triumphed over adversity, establishing a formidable brand in the area. Cassidy emphasizes that such recognition holds immense value for a service-based business like theirs.
The Bold Decision and the Rewarding Outcome One of the most significant risks Cassidy took was leasing the building instead of purchasing it. This choice meant personally guaranteeing the SBA loan, making it a riskier investment with a lower upfront cost. Nevertheless, this daring move has paid off as Ninja Nation continues to thrive and inspire.
Envisioning a Bright Future If granted an extra $100,000, Cassidy envisions allocating it wisely. Part of the funds would go towards debt repayment, securing a strong financial foundation for the business. Additionally, increased marketing spending would allow Ninja Nation to reach a broader audience, sharing their unique offering with more eager participants. The franchise's vision also includes developing an afterschool program, aiming to foster growth and development in children beyond the confines of traditional academics.
Empowering Young Minds, Building Self-Confidence The most rewarding aspect of Cassidy's venture is witnessing the transformation in the children who partake in Ninja Nation's courses. While elite athletes achieve impressive physical feats and compete in major competitions, it is the growth and enhanced self-confidence in all participants, including those who felt disconnected from traditional athletics, that truly captivates Cassidy. The business's ability to unlock hidden potential and instill self-belief in people of all ages is nothing short of awe-inspiring.
Inspirational Words to Live By In conclusion, Kevin Cassidy shares a powerful quote by Seneca, "I judge you unfortunate because you have never lived through misfortune. You have passed through life without an opponent—no one can ever know what you are capable of, not even you." These words encapsulate the spirit of Ninja Nation, where challenges are embraced, adversaries are conquered, and limitless potential is discovered.
As Ninja Nation continues to be a beacon of inspiration and empowerment, it leaves a lasting impact on the lives of those it touches. The journey of a former stuntman has transformed into a legacy of courage, determination, and the pursuit of greatness.
Michael Jordan Donates Record $10 Million to Make-A-Wish Foundation: Inspiring Hope for Children