Deed Theft of Harlem Brownstones: Career Criminal Indicted for Scheme to Defraud
In a recent indictment, Joseph Makhani, a Long Island man with a history of criminal activities, faces charges for the theft of two valuable brownstones in Harlem, New York. New York Attorney General Lettiia James has taken a strong stance against Makhani's actions, seeking justice for the affected communities grappling with population displacement and gentrification.
The properties in question, located at 107 West 118th Street and 135 West 131st Street, were targeted by Makhani, who employed deceptive tactics and forged documents to conceal his crimes. Among the charges against him are two counts of criminal possession of stolen property and one count of scheme to defraud.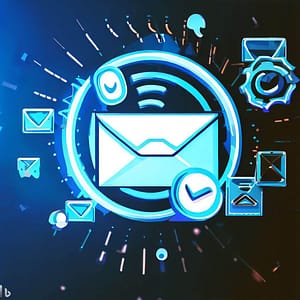 Try totally free email marketing tool ( get response )and upgrade your business now.
Makhani's fraudulent activities spanned several years, during which he falsely claimed to have purchased the West 118th Street property for $975,000 and secured a $650,000 construction loan for renovations. Later, he refinanced the property, obtaining a $1.2 million mortgage. Shockingly, the previous resident of the brownstone ended up homeless as a result of Makhani's actions. Between 2016 and 2023, he rented out four units at exorbitant prices of $3,000 to $3,400 per month after receiving approval from the New York City Department of Housing Preservation and Development to convert the property into market-rate rentals.
The 131st Street property had a long and legitimate ownership history, dating back to 1975. However, Makhani saw an opportunity when an elderly owner passed away, leaving the property to a beneficiary. Taking advantage of this situation, he concocted a false narrative, claiming ownership of the building and using deceitful tactics to manipulate the property's deed.
Makhani's criminal record is far from new, as he has been involved in real estate crimes since the 1990s. Notably, he previously faced legal consequences, serving a two-year prison sentence after pleading guilty to bid-rigging foreclosed properties in Queens and filing a false tax return. Additionally, three companies purportedly owned by Makhani pleaded guilty to forging signatures on deeds processed through the city's Department of Finance in 2008.
Facing a potential 25-year state prison sentence if convicted, Makhani's actions have underscored the challenges of proving deed theft, particularly when victims unwittingly sign legal documents. In response to such difficulties, Attorney General Lettiia James has proposed legislation to make prosecution of deed theft easier and deter criminals from engaging in such acts.
In conclusion, the indictment of Joseph Makhani sheds light on the issue of deed theft and its devastating consequences for communities. It serves as a stark reminder of the importance of safeguarding property rights and the urgent need to address and prevent such criminal activities in the future.
Steg.AI Revolutionizes Watermarking with Invisible Deep Learning