In an exciting development for the 3D content industry, five major companies—Adobe, Apple, Autodesk, Nvidia, and Pixar—have joined forces to create the Alliance for OpenUSD (AOUSD). This alliance is dedicated to promoting the growth and standardization of Pixar's Universal Scene Description (USD) technology, which serves as the foundation for Nvidia's Omniverse platform. The ultimate goal is for USD to become the industry standard for graphics in a practical "metaverse." To facilitate this ambitious initiative, the companies have enlisted the support of the Linux Foundation's Joint Development Foundation.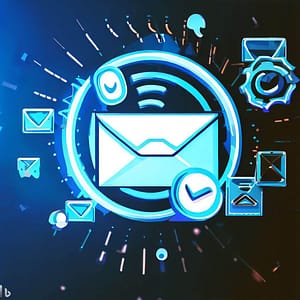 Try totally free email marketing tool ( get response )and upgrade your business now.
The primary objective of the Alliance for OpenUSD is to develop comprehensive written specifications detailing the features of OpenUSD. By doing so, they aim to create a standard that other industry groups can readily adopt. The widespread adoption of OpenUSD will foster greater compatibility, integration, and implementation of this technology across the 3D content industry. Additionally, it will enable other standards bodies to incorporate OpenUSD into their own specifications, further enhancing its applicability.
Steve May, CTO at Pixar and chairperson of AOUSD, expressed his excitement about this new technology initiative. He emphasized that the Alliance for OpenUSD is an open nonprofit organization committed to standardization, development, evolution, and growth of OpenUSD. Each founding member has made significant contributions and investments in advancing OpenUSD, making this collaborative effort a powerful force for the industry at large.
Although the companies did not explicitly mention the "metaverse" during their briefing, they are actively promoting one of its key components—greater interoperability of 3D tools and data. This initiative will enable developers and content creators to describe, compose, and simulate large-scale 3D projects, leading to a diverse range of 3D-enabled products and services.
Guy Martin, director of open source and standards at Nvidia, emphasized the significance of OpenUSD in empowering 3D developers, artists, and designers to tackle industrial, digital content creation, and simulation workloads with broad multi-app interoperability. The alliance aims to drive global collaboration around OpenUSD by establishing formal standards across industries and initiatives to realize 3D worlds and advance industrial digitalization.
The involvement of Apple, a tech giant known for its innovative contributions, adds weight to the alliance's mission. Mike Rockwell, Apple's vice president of the Vision Products Group, shared his enthusiasm for OpenUSD, highlighting its importance in accelerating the next generation of augmented reality experiences. Apple has been an active contributor to the development of USD and views it as a foundational technology for its groundbreaking visionOS platform and the new Reality Composer Pro developer tool.
Adobe, a prominent player in providing creative solutions, is equally excited about supporting OpenUSD. Guido Quaroni, senior director of engineering, 3D&I at Adobe, emphasized the significance of leveraging a common 3D data representation during the creative process. OpenUSD serves as one of these essential "multipliers," and the company is pleased to witness a diverse group of companies rallying behind this innovative and open technology.
The Alliance for OpenUSD will serve as the primary forum for collaborative discussions and enhancements to the technology by the broader industry. With the combined efforts of these leading companies, the future of OpenUSD and its potential as a standardized metaverse 3D graphics platform appears promising, setting the stage for a more interconnected and dynamic digital world.
Steg.AI Revolutionizes Watermarking with Invisible Deep Learning